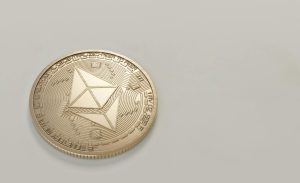 BlackRock, the world's largest asset manager, has filed an application with the U.S. Securities and Exchange Commission for an exchange-traded fund that would directly hold Ethereum. The proposed ETF, called the iShares Ethereum Trust, aims to track the price of Ethereum similarly to how the price of gold is tracked by a gold ETF.
The filing comes just months after BlackRock filed for a spot bitcoin ETF, which is still awaiting approval from the SEC. The news was first reported by The Block.
Approval of the Ethereum ETF could be a huge boost for the cryptocurrency, allowing mainstream investors easy access through traditional brokerage accounts. However, the SEC has rejected several bitcoin ETF applications in the past — citing concerns over volatility and potential for manipulation in the underlying crypto markets.
Filing for an Ethereum ETF now suggests BlackRock sees potential for an SEC approval soon. The Ethereum market has matured rapidly, now nearing a $250 billion market capitalization. "There is pent-up interest in crypto from clients," said BlackRock CEO Larry Fink last month.
Approval of a spot Bitcoin or Ethereum ETF could provide the regulatory clarity needed to unlock significant institutional demand. BlackRock's size and influence could also help sway regulators toward approval.
The SEC will likely take months to decide on BlackRock's Ethereum ETF application. For now, the filing signals BlackRock's confidence in Ethereum's long-term value proposition and regulatory roadmap.
Ethereum powers decentralized finance applications and non-fungible token platforms, expanding its utility beyond digital money.
Photo by Moose Photos.
The post BlackRock files for spot Ethereum ETF with U.S. regulators appeared first on ReadWrite.